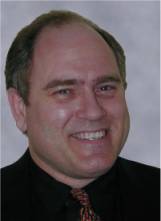 Roman Victor – Software Developer
Roman Victor leads software development at RVPM Designs.

Roman creates new technology combining the Internet with handhelds, web sites and PC software. He constantly evaluates emerging technologies for opportunities and is helping set our customer's technical direction.

In his role as a Lead Developer, Roman brings over 20 years experience in delivering commercial software product development.
Prior to forming RVPM Designs, Roman was Senior Software Systems Engineer at both Isogon Corporation, New York, NY and previously Law Audit Services, Wilton, CT. Roman designed and developed remote data collection software - LAS Billing Manager, and a rules-based expert system for high volume scanning legal billing for audit - LAS Conversion Tool.

While at Isogon Roman developed a PC based commercial data mining application used for mainframe software asset management - SoftAudit/ONE Desktop. Many fortune 500 companies around the world have used SoftAudit/ONE Desktop, notably: EDS, CSC, IBM and Verizon. Roman was also involved with setting standards for inter-platform communications for Isogon Corporation and won coveted membership in Isogon's Masters Club for his development efforts.
Previously, Roman was involved in ownership of three startup software companies. The company's projects included: expert system insulin dosing applications under contract for the National Institutes of Health, a game interface to a kinetic modeling programs for glucose in the human body, handheld software development for diabetes self-management, distributed HR recruiting systems, and integration of online currency trading systems with external real-time data feeds.
Among his wide ranging experiences Roman has development background in the following technologies: BASIC, HTML, Palm C++, Clarion, ADO, COM, COM+, Jooma, VirtueMart, MS Visual Studio, Btrieve, Sybase, MS-SQL, mySQL, Wise and several other web and database development tools. Roman has been a speaker to physicans on the use of technology for better diabetes care through Diabetes International Fountation.
Roman has published articles on diabetes self-management software in Computer News for Physicians. Through software development forums, he has spoken extensively on data access optimization sharing his techniques of building data mining applications with limited resources.
Roman started his programming career in high school using one of the original DEC EduComp paper tape based computers. His college career started as a music-major at the University of Hartford - Hartt College of Music, but later he found his way back to computers and studied in Computer Science at the University of Connecticut. He has been active in the community with video editing and theater lighting design.
For More Information Contact:

Roman Victor